Lessons are designed for your needs
Language & Culture
Japanese language lessons, arts & crafts, mini-lectures.
Learing style
Lessons are tailored to your goals and levels.
No language barrier
Lessons can be taught in Japanese, English or Chinese.
Time & place
You choose when and where to study.
Private & Group lessons
1 on 1 / small group lessons available.
Student feedback
I have taken Japanese lessons from Nozomi-san for about 5 months, and every lesson was well organized, very informative, but equally relaxed and enjoyable. Nozomi-san pays a lot of attention to the students' needs and the content they like, so that she can adapt her lessons to be as beneficial as possible. For example, she once transcribed several entire episodes of Kami Usagi Rope for me, and made my day! Plus, the friendly atmosphere of her lessons is extremely effective in developing conversation skills. I can whole-heartedly recommend Nozomi-san to anyone looking for a Japanese teacher.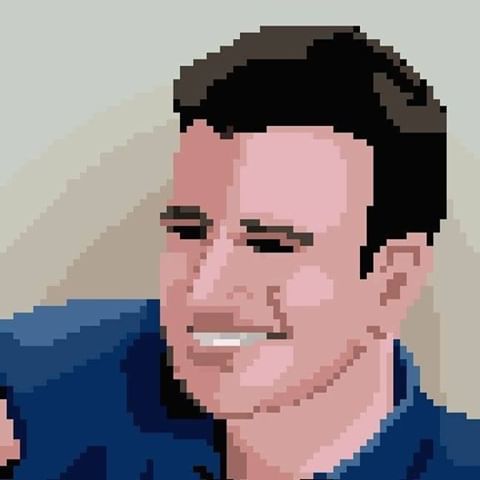 Eren san
Canada
I have been a student of Nozomi for almost a year. We did two private lessons a week and there was not a single day when I thought about skipping a lesson. Without Nozomi as my teacher, pushing me to learn and improve my Japanese, I doubt I would've been as dedicated. She was always devoted and treated every lesson with the highest level of professionalism. Nozomi was the best Japanese teacher I've had and if you truly want to learn Japanese, then there is no one I could recommend more.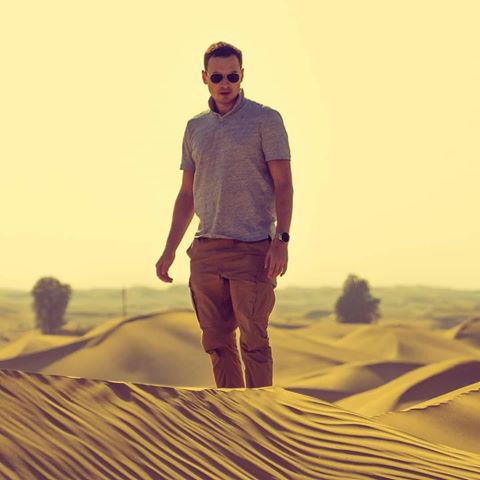 Rus san
New Zealand
首先大原老师给人的感觉很亲近,讲解也具体,
所以,当有不懂的地方,甚至小到同义词这些外国人头疼的区别问题,问大原老师时,都会解释到你懂为止。
授课中不仅是学书本上框框条条的知识,
重点更会放在延展知识性,在基础知识的建立上,教你符合日本人使用的地道日语,使我真正能运用到生活和工作中。
每节课下来都会有收获满满的感觉。
更可以跟大原老师学习我特需的地方,更老师提出后,老师会为我准备好资料,将我急需知道的知识系统掌握,解燃眉之急。
综合下来,跟着大原老师学习日语,只要将大原老师教的知识吸收完,日语各方面都会提高不少
从基本交流到正式工作场合都会有很大帮助。

顧 san
China
我非常推薦大原老師,從50音開始就是由大原老師交,老師的上課方式非常多元,先從大家日本語開始教單字與文法,在書中每一個文法都會讓學生開口練習造句,並使用問句的方式問其他同學,讓學生互動學習,非常有趣!
老師還會另外準備與文法相關的造句與文章讓大家練習,確定大家都清楚了解文法的使用方式及規則後,才會進到下一課,非常仔細。
下課前十分鐘會有額外的聽力練習,可能是最近流行歌曲,可能是最近的時事等等,讓3小時的課程以輕鬆的方式結尾。
上到中期之後,平時上課前10分鐘也會讓學生用日文來聊天,讓學生練習口說並讓其他學生練習翻譯,回家作業也增加了寫文章的部分,練習如何將上課學到的做output,我認為這是大原老師在教學所著重的地方,對於日文的進步有非常大的幫助。
平時平日因為上班只能假日上課,一次3小時的課程因為大原老師有趣的教學方式,讓我覺得學習日文非常快樂,也很充實。

陳 san
Taiwan
About me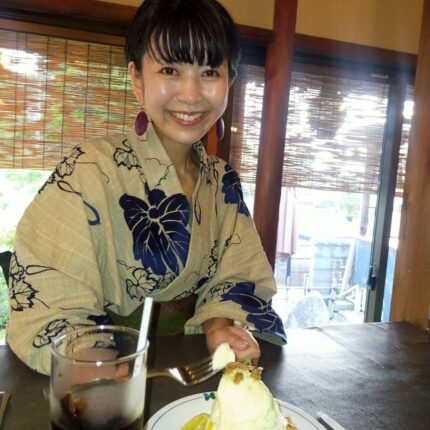 NOZOMI OHARA
Hello!
I am a friendly and focused language teacher dedicated to helping each of my students reach their personal goals.
Through my own experience, I know how difficult and frustrating speaking your nonnative languages in other country can be. Let's relax and enjoy learning together. I am here to help you!
Certifications
★ 8 years of experience teaching Japanese in Shanghai, Taiwan, Canada, New Zealand and Japan.
★ Completed all the requirements of the 420 hour Japanese Language Teacher Training Course
★ Passed the Japanese Language Teaching Competency Test
★ Bachelor of Japanese literature, Meiji University, Tokyo
Lessons & Fees
Time 
   Monday-Sunday / 9:00-22:00 (Japanese time)  
Location 
 Anywhere convenient for you (e.g. your home, your office, a cafe, a library.)   
 Please buy your own food/drink when the lesson is held in a cafe.
Fees for language instruction
1-on-1          

1 lesson

4 lessons /month

8 lessons /month

60 minutes 

90 minutes 

¥2,500    

¥3,750                 

¥10,000              

¥14,000 *5% off

¥20,000

¥28,000 *5% off

1-on-2 (per 1)

60 minutes 

90 minutes

¥2,000            

¥2,800          

¥8,000   

¥10,000 *5% off

¥13,500 

¥20,000 *5% off
The Fine Print
♢Lesson Plan 
 Let's discuss your goals and preferences. Please feel free to message me if you have any questions. 
♢Cancellations and Rescheduling 
 Please let me know 24-hr before for cancellations or rescheduling. Otherwise, only 50% will be refunded.